TheatreArt & Music
Paintings, objects, Statues and now also music: Theatre Art Music. Three young talented theatre performers Sabine van Kuipers, Yuri Cleton en Davy Reedijk composed music to their own lyrics and released the TheatreArt Music CD on the 9th of May 2016. The CD is produced by TheatreArt.nl
The TheatreArt Music CD is available for €10 at Gusto 45 in Rotterdam, the Netherlands.
Would you like to order a CD? Please send an email to contact@theatreart.nl, we will provide you with the order details and shipping cost.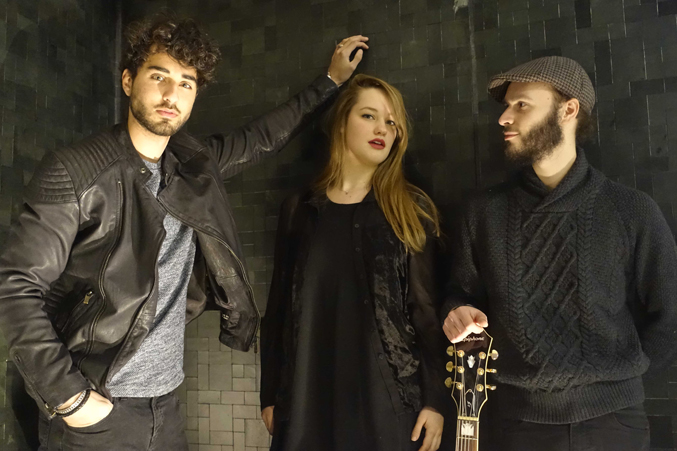 Davy Reedijk
Davy joined acting, singing and dancing classes when he was eight years old. He played parts in various shows. He is a great dancer and developed his dancing skills to an even higher standard during his years at the Theatre College for Vocational Training at which he also developed all other disciplines of the theatre profession. He grabbed the possibility to graduate from his Vocational Training one year earlier and to start his bachelor degree for Musical Theatre. He would like to work in the Musical Theatre Industry and that is why he continues his education at the Lucia Marthas Institute for Performing Arts in Amsterdam.
Sabine van Kuipers
Sabine loves singing! She is part of a very musical family and from a very young age she knew that her future would be Theatre! Jazz dance, musical theatre lessons, singing classes and because of her talent an early graduation from the Theatre College for Vocational Training in Rotterdam. Sabine is a sucessful student at the School for Drama & Contemporary Music Theatre in Amsterdam at which she attends acting, music, movement, song, voice, text writing, composition and programme making classes. Sabine is the singer of four TheatreArt Music songs, takes care of the backing vocals and also writes her own lyrics.
Yuri Cleton
Yuri is a musical talent. He composes music and writes his own lyrics. He graduated as a performer from the Theatre College for Vocational Training in Rotterdam. During this education he worked on all disciplines of the theatre profession, but composing music is his greatest passion! He composed six of the TheatreArt Music songs and wrote lyrics to three of them.

2018
Gusto 45
Pop-up Gallery
Molstraat, Delft
Flower Power
Nationale Zomerbloemententoonstelling 2018
De Oude Kerk, Naaldwijk
Celebrate 2.0
Broodfabriek, Rijswijk
2016
Zuidkoop Natural Projects
De Lier
The Netherlands
Release TheatreArt Music CD
Chelsea Gallery
Kings Road, London